WATCH NOW
Jimmy Kimmel and former NASA engineer and YouTube Creator Mark Rober hosted a three-hour-long livestream event to raise money to support NEXT for AUTISM on Friday, April 30th, 2021 exclusively on YouTube.
INVESTING IN THE AUTISTIC COMMUNITY
NEXT for AUTISM is always listening, learning and evolving as an organization. For far too long, autistic voices have been disenfranchised and deserve to be heard by society. At NEXT for AUTISM, we know that words matter and we are taking action. For 18 years, we have been supporting the autistic community by creating programs and providing grants across the country. We understand the awesome responsibility that comes with our platform and we welcome diverse autistic voices in the conversation at all stages.
Funds raised from #ColorTheSpectrum will be used by NEXT for AUTISM to support the transition from school to adulthood in the following 3 areas: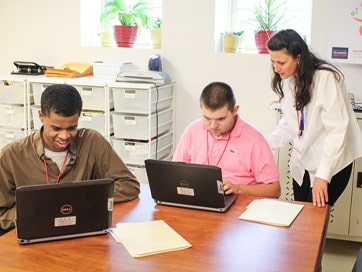 WORK
Autistic individuals face high rates of under and unemployment. NEXT for AUTISM supports equal access to employment and career choices.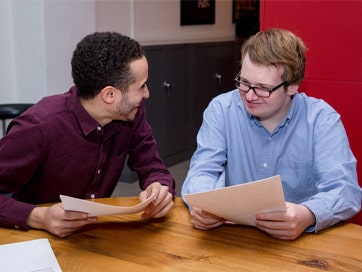 HOME
Thousands of autistic adults are in need of homes that are safe and Welcoming.
SOCIAL
Disconnection and isolation are common for autistics people than many other disabilities. Recreation, arts, athletic and other social activities help connect autistic people to their communities.
Have always been fundamentally committed to investing in the success and well-being of the autistic community. As such we are taking a number of steps including the following actions:
SUPPORTING AUTISTIC LED ORGANIZATIONS BY:
Providing $1 million or one third, whichever is greater, of the event proceeds to support autistic led and centered organizations and initiatives. An advisory committee inclusive of autistic self-advocates will help us inform the distribution to ensure that the funds are meeting the needs of the autistic community. We will offer an accessible portal and assistance during the grant application process. We look forward to promoting this initiative.
THANK YOU
Thank you to all those who have reached out and told us your stories. Difficult conversations are necessary to effect change and we are eager to have them and to act on them. We hope you will join us on this next step in fulfilling our mission.
MEET MARK ROBER,
YOUTUBER
HOSTED BY:
Jimmy Kimmel and Mark Rober
STARS INCLUDE:
Jon Stewart, Mark Hamill, Marques Brownlee, Maya Rudolph, MrBeast, Adam Sandler, Andy Samberg, Chris Rock, Conan O'Brien, John Oliver, Jack Black, Paul Rudd, Sarah Silverman, Stephen Colbert, Terry Crews, Zach Galifianakis
NEXT for AUTISM transforms the national landscape of services for people with autism by strategically designing, launching, and supporting innovative programs. We believe that individuals with autism have the potential to live fulfilling, productive lives when supported by excellent services and connected to their communities. We continually ask, what's next for people on the autism spectrum?.
Frequently
Asked Questions